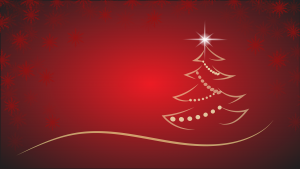 Whether you have a client who was recently injured in a car, truck, slip-and-fall, or other type of personal injury accident, or you have an older client who is still waiting for his or her case to settle, chances are that he or she is feeling the pressure of the holiday season. While everyone else is running around buying food for family get-togethers, presents to exchange with loved ones, and gifts for underprivileged children, your client may be struggling to keep the lights on or to provide simple necessities for his or her children. On top of the financial stress, your client may feel guilty about being unable to give his or her loved ones the holiday season they deserve.
Though there is not much you can do to speed up your client's case—beyond settling prematurely, that is—you can help ease his or her financial burden and holiday stress by presenting available funding options. One such option is litigation financing.
What is Litigation Financing?
Litigation financing, pre-settlement funding, legal funding, pre-settlement cash advance…it goes by many names, but all mean the same thing – a cash advance against a lawsuit that has yet to settle. The companies that offer these types of loans typically lend up to 15% of the anticipated settlement and only expect repayment if and when the lawsuit settles in the plaintiff's favor. The plaintiff may use the funds however he or she deems appropriate. That means whether your client chooses to use the funds to catch up on rent payments, stock the pantry, or purchase Christmas gifts, he or she is free to do so.
Who Qualifies for Pre-Settlement Funding?
To qualify for a pre-settlement loan, your client must meet three requirements:
He or she must be involved in a pending legal claim or lawsuit;
He or she must be represented by an attorney; and
He or she must need cash to pay for medical and living expenses.
That is it. Of course, at Capital Financing, we like to know the value of a plaintiff's case before we decide to lend to him or her. However, there is a good chance that if an attorney has agreed to take on a claim, the case has merit, in which case, we would be willing to offer the necessary financing. Unlike many other legal funding companies, we do not run an employment or credit check. Our decision to fund a plaintiff is based solely on the facts of the case.
What Types of Cases Does Litigation Financing Fund?
Every company has varying preferences when it comes to the types of cases they fund. At Capital Financing, we work with attorneys and their clients who are embroiled in one of the five following types of personal injury cases:
Medical Malpractice
Motor Vehicle Accidents
Workers' Compensation
Slip and Fall
Personal Injury
If your client was injured in any of the above types of accidents, and if he or she needs financial help to make it through the holidays and to the close of the case, Capital Financing may be able to help. Contact us today to learn more about pre-settlement funding options.