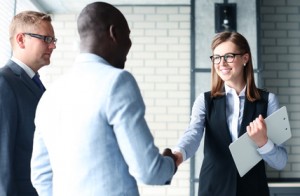 Hiring the right attorney may be the most important decision you make after an accident.
As you move through this process, you want to find someone that you can trust. Your attorney will be your most important person in your case, so you must be able to trust your lawyer. Make sure they will speak to you directly if you have questions. Many will have you speak with the paralegal, which is fine, but they too should be responsive if you want to speak with them.
What to look for in an Attorney/Law Firm:
Attorneys should never over sell the case value.

Make sure they are not making you promises or telling you what you will make after the case settles.

Do they have Responsive paralegals?

When settlement time comes and all expenses are paid, Attorneys should never be taking more than you. Remember you were the one who suffered!
If You Should Have Any Questions, Contact an Account Manager at 888-247-6998 or 404-348-4475. You May Also Email Us at info@injuryfinancing.com.