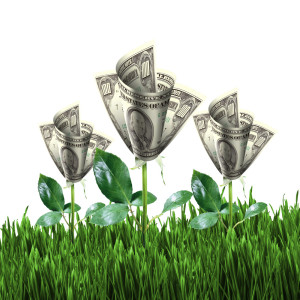 Now that you have filed a personal injury lawsuit, the mystery of how to survive the weeks and months before you get a settlement has become one of the biggest questions in your mind.  Your personal financial situation has not only become difficult but is compounding daily.  You may have medical insurance that is helping with the medical bills, but it does not afford money for your car payment or mortgage/rent payments or pay for the groceries.  You feel like time is weighing you down and you are ready for your attorney to settle for whatever he can get and get on with your life.  You know you need to time to undergo more treatments and get yourself to a place where you are in an optimal recovery from your injury, but you also do not want to lose everything you have while you are down.
Here are some things to consider when making a decision to get a Pre-Settlement Funding advance.  First of all, Pre-Settlement funding is a way for you to get some of your settlement early and alleviate the stress of financial strains placed on you from your personal injury.  Next, obtaining an advance on your settlement will allow you to give your attorney the time that it takes to obtain the maximum settlement you should receive for the pain and suffering you have endured.  Although you have considered getting an advance, you may be worried about the aspects of Pre-Settlement Funding that you don't know.  Here are two questions you should ask when searching for the right funding.
Does Your Advance Have Compounding Interest or Fees?
Many funding companies have hidden fees and interest rates that go up several times during the time you have the advance and the time you finally receive your settlement.  Some companies don't even explain to you the fees on your advance.    Capital Financing completely explains the fees and has a simple payment schedule and no compounding interest.
Do Your Advance Fees Continue after Twelve Months?
Some companies continue to charge advance fees for the duration of the loan and sometimes that can take months or even years leaving you owing so much that when you obtain your settlement there is nothing left over and sometimes it isn't enough to cover the amount owed.  At Capital Financing we terminate fees after twelve months so that you will be able to pay your bills and have money left over to enjoy.
It is a very complex trying to cope with everything involved after a personal injury/accident but certainly the financial elements are part of the biggest problem you may face.  Making the decision to obtain legal Pre-Settlement funding can be the right decision for you when you work with knowledgeable, professional people who understand the process.  Capital Financing has the experience and direct funding to quickly assess and help you to regain your financial footing during this difficult time.