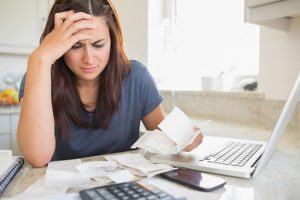 Capital Financing is a legal Pre-Settlement Funding solution for individuals injured as a result of someone else's negligence; we provide fast money so you don't have to wait for the settlement of your claim to pay your bills. Our lawsuit funding is fast and easy.
If your lawsuit is pending and you need cash now, all you have to do is apply for our advanced lawsuit funding to get your cash in as little as two hours. Our legal Pre-Settlement Funding application procedure is simple and will take only a few seconds of your time. Your income and credit are never checked – this means your credit score and employment history do not matter to us. A pending lawsuit is all you need to get a quick cash advance; we simply contact your attorney to verify the details and legitimacy of your lawsuit. We are not a high-rate broker or a loan company: we fund your cash advance directly.
If you have been injured in any of the following types of cases, you can qualify for lawsuit funding. Our legal financing offers you the cash advance you need while your case is waiting to be settled.  If your case type is not listed, you still may be able to get a Pre-Settlement Funding advance. Contact us today so we can help you get the legal funding and support you deserve.
Product Liability

Birth Defects

Drug and Pharmaceutical

Mesothelioma

Dog Bite

Depuy Hip Recall

Brain Injury

Hospital Neglect

Appeal
Construction Accident

Wrongful Death

Premise Liability

Subway Accident

Maritime Accident

Assault

Burn Injuries

Aviation Accident

Nursing Home

Pedestrian Injury

Bicycle Accident

Bus Accident

Torts

Worker's Compensation
No credit checks to qualify for our pre-settlement funding… bad credit, no problem!
ADVANCE FEES TERMINATE AFTER 12 MONTHS! NO CREDIT CHECKS OR CALLS TO YOUR EMPLOYER! SAME-DAY APPROVAL! PICK UP YOUR CHECK FOR FREE AT OUR OFFICE! NO HIDDEN FEES OR COMPOUNDING FEES ON PRE-SETTLEMENT FUNDING!*
No advance fees added after twelve (12) months* = More $$$ for you at settlement!