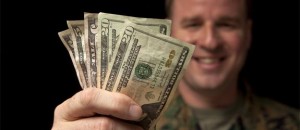 After being injured in an accident due to someone else's negligence, the last thing you need is to face a growing pile of bills. Unfortunately, your bills can quickly add up. Medical expenses could be overwhelming, not to mention your daily living costs that build up if you have to miss work due to your injuries. So what are you supposed to do? How can you make ends meet? Some people choose to use pre-settlement funding as a way bridge the gap between the time they have been injured and when their case is settled in court.
Pre-settlement funding isn't without its risks, though, and there are things you'll want to be aware of before you sign an agreement. One of the biggest risks to consumers is the advance fees rate. Some pre-settlement financing companies charge compounding advance fees on a monthly basis. Because some personal injury cases take years to settle, they may find that by the time their case is resolved they might owe twice what they actually borrowed. If you choose to take out a lawsuit loan, be sure to pay close attention to the terms of the advance before you sign. It's a smart idea to shop around with different litigation advance companies and see who can give you the best deal.
A smart consumer will familiarize themselves with the risks involved with pre-settlement funding before they make a decision. While it may be best to hold off on a loan, sometimes your financial situation doesn't allow you that luxury. Capital Financing can help you in these situations, and we won't charge you too much on advance fees. In fact, we terminate advance fees after 12 months and let you know up-front what your repayment schedule will be. If you need a cash advance to help make ends meet, give us a call at 888-247-6998 today.