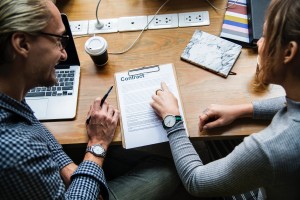 Many personal injury lawyers are hesitant to refer their clients to pre-settlement lenders, but the reasons for this remain unclear. A structured settlement awarded prior to a case settling can help a client pay for rent, utilities, groceries, medical bills, and other necessary expenses. They can also help clients foot the bill for resources used to build their cases, which is one reason why attorneys should be the first to point their clients in the direction of a lender. Yet, despite the numerous benefits settlement loans offer, they remain underutilized. If you are a personal injury attorney, and if you want nothing but the best for your client throughout the duration of the case, you may want to reconsider your stance (if you have one) on settlement advance loans. Here are just three more reasons why:
Lower Cost of Funding
The truth is that even if you work on a contingency fee basis, your client is still going to need money to pay for living expenses and possibly cover the cost of medical expenses. If you do not refer your client to a lender, he or she is sure to go and find one who will loan him or her money regardless. Traditional lenders are bound to charge anywhere between 10 and 20% interest, a fee that is likely to increase and compound over the lifetime of a loan. In the long run, that loan can end up costing your client thousands of dollars.
Settlement loans typically come with a low interest rate that only increases a few times, and that never compounds. If and when your client has to repay the loan, he or she is likely to pay little in fees.
Easier Access to Funding
When a client is forced to find funding on his or her own, the process—which is sure to involve multiple Google searches, meetings with multiple lenders, and countless denials—can take weeks, if not months, to complete. Your client needs to be focused on his or her recovery as well as his or her case, not on trying to obtain a loan, and he or she certainly does not need to get worked up over the process. Yet, as the process becomes increasingly difficult and seemingly futile, worked up is precisely what your client will get, which is bad news for your relationship with him or her. If your client is set on obtaining funding regardless if you are willing to help, make life easier on yourself and your client and refer him or her to a pre-settlement funding company.
Faster Access to Funding
When clients begin to look into funding, it is usually because they have an immediate need for funding so that they can keep their lights on, pay past-due rent, or simply put food on the table. Even a one or two-day delay can mean that your client gets evicted, the lights get shut off, or that his or her family goes without sustenance—all things that can cause unnecessary worry and encourage him or her to take rash action. One such rash action may include accepting a settlement that is far below the value of the case. You can help your client keep his or her head in the game by making the necessary references that allow for immediate and easy funding.
Referring clients to a lawsuit funding company may prove to be helpful to both you and your client. If your client needs immediate funding, do his or her case a favor and contact Capital Financing to discuss lending needs today.