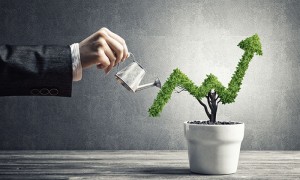 It can take months or years to settle a civil lawsuit. The process is difficult for a whole host of reasons. You may find yourself out of work due to extensive injuries or paying medical bills out of your own pocket until the case settles. You want to make sure you get the most out of your case. With the right attorney, you can maximize the damages you can claim and explore options for financial assistance in the time it takes for your case to settle. That said, to maximize the value of your claim, you will need to avoid these critical mistakes.
Avoiding the Doctor
If you want to recover any damages from a personal injury claim, you need to seek medical attention straightaway. Insurance companies play a tough game when it comes to injury claims. One of the more common and bolder moves insurers pull is trying to prove the victim was never injured in the first place or that his or her injuries were the result of a separate incident. When you visit a doctor, you will have the medical records necessary to prove not only that you are injured but also that your injuries were a result of the incident in question.
Failing to Get an Attorney
The attorney you choose will have a profound impact on the overall success of your case. An experienced attorney will help you go through your claim and maximize the damages you can recover. Insurance companies can be aggressive when it comes to injury claims. Attempting to represent yourself could work in your disfavor.
Failing to Get Legal Funding
While you wait for your case to reach a settlement, you may be in need of cash. Many people think getting legal funding is difficult, but it is easier than you may expect.
When you work with an attorney, you can maximize the amount of pre-settlement funding you may be able to receive. If you do not get legal funding, you may find yourself in a difficult financial situation.
Additionally, the insurance companies may try to get you to settle earlier than you would like. If you are struggling with finances, you may be tempted to settle for less than your case is worth.
Expecting to Go to Court
The average personal injury case will never make it to the courtroom. Most cases will settle out of court. Negotiating the settlement can be a time-consuming process. This is why it is critical for you to get an experienced attorney on your side. The attorney can negotiate on your behalf and maximize your damages without going to court.
Avoid These Mistakes to Maximize the Value of Your Case
Waiting for a personal injury claim to settle can feel like watching paint dry. If you work with an experienced attorney, you can maximize the damages you can recover. This, along with avoiding the above mistakes, will help you get back on track.
If you need help getting legal funding, look to Capital Financing. We can get you the cash you need at a low rate in as little as a single day.